FLV Power Tools website was formed to offer website owners a simple way to find tools and options to implement video playback within a chosen website.
FLV Hosting is a leading provider of FLV related products and services. Flash FLV playback works seamlessly on any website, requiring no special plugins besides the Flash Player.
Our growing list of web integration FLV Power Tools  show a combination of simplicity and mass distribution capabilities through any web browser supporting the Flash Player.
FLV Power tools uses Progressive Streaming  and CLOUD Media Servers for some integration options, FLV Hosting offers fully managed Server Hosting, which may be required for some applications.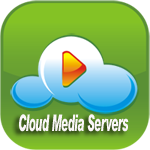 FLV Hosting Corporate office is in Florida with a Data Center located in various locations throughout USA.